Denver Nuggets Training Camp Outlook: The Mysterious DJ Kennedy
The Denver Nuggets signed DJ Kennedy partially to have another training camp body and partially to see what this phenom is capable of.
DJ Kennedy or his real name David John Kennedy has gone under the radar for quite some time. He was undrafted coming out of the 2011 NBA Draft. He was picked up by the Cavaliers and obviously has not been able to stick around there.
Kennedy played in France, Russia Germany, the NBA and Italy. When signed by Denver, CBS Sports said this about DJ Kennedy (full article seen here):
He's since logged time in the D-League and with clubs in France, Israel, Russia and Germany, and most recently helped lead the Overseas Elite club to the $2 million prize in The Basketball Tournament. Kennedy will have a tough time distinguishing himself in the Nuggets' deep corps of wings, but could end up making enough of an impression in training camp to land a gig with another NBA team.
This will be another instance where DJ Kennedy must yet again prove himself. HIs success in The Basketball Tournament has sparked interest in his much more developed game.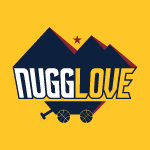 Now, let's take a look at where Kennedy might fit in if he can manage to get the 15th spot.