Denver Nuggets: How Good was Lafayette Lever?
Lafayette Lever, aka "Fat" Lever, was one of the most versatile point guards of his time.
With LeBron and Westbrook producing triple doubles this past week that put them ahead of Fat Lever in that career category, one should remember how effective he was as a player. For many years, Fat Lever was the star point guard for the Denver Nuggets. While he wasn't as flashy of a player as Alex English was, he was one of the main staples of the team throughout the '80's.
Not many people know that the Nuggets had a key dynamic duo with English and Lever during that time, and it could be debated that they were one dynamic player away of possessing a big 3. Some Denver fans will even go as far to say that he should be in the Hall of Fame!
Before his decline during his Dallas Mavericks tenure, he was a point guard who averaged close to 20 points per game during his prime. Lever did more than just score though. There is a reason he recorded 43 career triple doubles, which is now 7th on the all-time list.
While LeBron and Westbrook's 44th triple doubles were impressive, many fans of the game forget how underrated Fat Lever was during his days with the Denver Nuggets.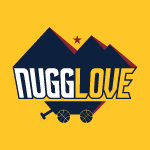 If one doesn't believe this statement, then they should look at some of the statistics his career boasts.