The Three Most Underrated Players for Denver in the Past Five Years
Denver has had a plethora of talent that has gotten overlooked.
The Denver Nuggets have been searching for a superstar since the departures of Carmelo Anthony and Chauncey Billups. However, that doesn't mean they have been without talent.
As a matter of fact, they have had quite a bit of talent that has gotten overlooked in the past five years. The difference is that they haven't been the caliber of a Carmelo Anthony.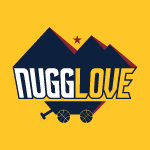 This doesn't mean that second tier players and solid role players still can't make an impact in a positive way. Right now, the Nuggets are composed of second tier players to pair with a plethora of youth they have gathered in the draft.
The Nuggets were able to get the 3 seed in the Western Conference the last year they made it to the post season. Obviously they needed a star in that series with Golden State, but they did show that a team doesn't necessarily need an All-Star to get to the playoffs.
There have been three players who have been massively underrated for Denver in the last five years.