Denver Nuggets: Paul Millsap needs to sit down with Nikola Jokic
The Denver Nuggets need to have Paul Millsap and Nikola Jokic find a balance as the two stars try to co-exist.
Watching the Denver Nuggets vs. Cleveland Cavaliers the other night, Chauncey Billups, who did a great job announcing by the way, had a terrific point. He stated Millsap needs to sit down with Jokic and tell him "this is your team, I'm here to help if you need me."
Billups went on to say he did the same with Carmelo Anthony when he was traded to Denver for Allen Iverson. Billups is dead on the money with this.
Ever since Millsap returned to the rotation, both of the star big men have seemed a lot more tentative than usual. They have deferred to each other too much and it has hindered the offensive flow of the offense so far.
Millsap is a four time All Star and he is getting paid a hefty $90 million for a reason. So, if Jokic is having an off night, he should be there to pick up the slack and show why he is a considered a star in this league.
However, Jokic is so unselfish, he is going to keep giving the metaphorical car keys to Millsap until he is told otherwise. And, the man who needs to tell him is Paul Millsap himself. Do not forget, the same thing happened in Miami a while back when Dwyane Wade had a talk with LeBron James about how the Heat were now LeBron's team. The results speak for themselves with the Miami Heat.
Millsap is the type of veteran who is going to have no problem letting Jokic take control of the Nuggets as Jokic is developing at the age of 23 still.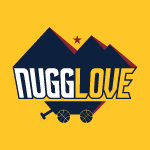 He just needs to let him know so Jokic can finally take control of the team.