Western Conference Playoff Seedings 2019: Where do the Denver Nuggets rank?
The Denver Nuggets' season is coming faster than we expected. Where will they end up in the final standings?
So there are still approximately 40 days until the new NBA season. Yet as every NBA fan and Denver Nuggets fan knows, the game never stops. It is now, (mostly, away from the cameras) that NBA players are strengthening their weaknesses. Competing, albeit inconspicuously, to progress more than the rest of the league. Thereby hopefully, leaving them in the dust.
More than this though, NBA fans and analysts alike are speculating. Speculating about which teams will land where in next season's playoff race, especially following the latest round of free agency. Nevertheless, it is just that speculation and nobody knows what will happen. Depending on who you speak to, the Denver Nuggets are a playoff bound, forced to be reckoned with that will finish 5th. (https://es.pn/2NyvXgh) Whilst others say the Nuggets will end up where they did last year, i.e. out of the playoff picture. (https://bit.ly/2O5NYU5)
However, it is well known that NBA projections must be taken with a pinch of salt. OKC were treated as championship contenders ever since Paul George and Carmelo Anthony came aboard. We all know how that ended. For the Denver Nuggets however, there is ample cause for optimism. For example, Odds makers have the Nuggets ranked as having the 14th best chance of winning it all this year. (https://bit.ly/2sAWAZ3)
Whilst this is speculation too, Odds makers are generally very good at what they do. Notably, coming in 14th is equivalent to an admission that the Denver Nuggets are playoff bound.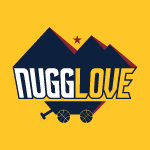 So, with that thought in mind. Next, you will find my ranking of the 8 teams in the West. Along with the reasons for their rank.