Nikola Jokic should make All Star Team
There is no reason for Nikola Jokic to not make the All Star Team this season.

Recently, I predicted that the Denver Nuggets would be a (7th seeded) playoff team. In my last article, we looked at Christopher Dempsey's prediction (who covers the Nuggets for www.nba.com) that Gary Harris would be an All Star next season. Well would you believe it, Harris may have some company because Nikola Jokic has just been predicted to join him. The two things reported to be working in Jokic's favor?
First, the fact that he is a true center and Demarcus Cousins will likely miss a lot of the season. Secondly, Jokic currently holds the status of franchise player for a team that has scary potential.
For a closer look at Jokic's game and what he brings to the game relative to other NBA centers, please click the link below.
(https://m.youtube.com/watch?v=uSpY_xKN7sg)
However, as mentioned in my last article regarding Gary Harris, how far Jokic goes towards capitalizing on his All Star potential ultimately depends on the team success of the Denver Nuggets.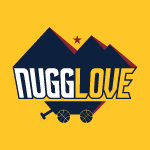 Without further adieu, let's take a look at what the Joker has working in his favor to gain an All Star bid this coming season for the Denver Nuggets.