Report: Denver Nuggets to conduct virtual pre-draft interview with Zeke Nnaji
The Denver Nuggets could get some frontcourt help by selecting Zeke Nnaji in the 2020 NBA Draft.
According to ABC's Darren Wolfson, the Denver Nuggets will be conducting a virtual pre-draft interview with former Arizona forward Zeke Nnaji. The 19-year-old Nnaji is 6'11" and 240 pounds.
He averaged 16.1 points (on 57% shooting from the field), 8.6 rebounds, 0.9 blocks and 0.7 steals per game in his sole season with the Wildcats, winning Pac-12 Rookie of the Year honors while also being named to the All-Pac-12 First Team.
Nnaji runs the floor well in transition and has both great touch and body control around the rim whether he's posting up or finishing a lob. He's also shown the strength to consistently play through contact and bully his way to the rim. In fact, when factoring in his footwork, his low-post play may be the strongest part of his offensive game.
While he could stand to improve his outside shooting, (he was 5-17 from three in college) especially with the 3-point shot being en vogue at the NBA level, his free-throw percent (76.0%) and his face-up game are strong indicators that he can improve in that area.
Right now, he's a threat in transition and a two-level scorer but he has the potential to be a three-level scorer.
Defensively, although Nnaji doesn't have the timing instincts that you would desire from a player who'll end up playing center at times, he was one of Arizona's best defenders due to his effort, length and defensive rebounding. While his offensive rating of 120.5 was the 4th-best in his conference, his defensive rating (92.5) was ranked 9th in his conference.
Averaging 2.2 turnovers per game while not being a ball-handler, he'll have to work on his ball-security but overall, he's a player whose strengths should allow him to function as a rotation player early in his career.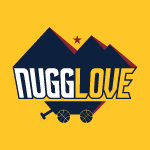 Zeke Nnaji's versatility is ideal for the Denver Nuggets
Nnaji's ability to play either power forward or center is going to be ideal for the Nuggets.
With the possibility that Mason Plumlee isn't brought back for the 2020-21 season after becoming a free agent this offseason, the Nuggets will need depth at center.
If veteran power forward Paul Millsap re-signs, he and the sharpshooting Michael Porter Jr. will be the two power forwards in Denver's rotation. Behind star center Nikola Jokic the only depth would be the talented but injury-prone Bol Bol; that's one area where Nnaji could make his mark.
However, Millsap's return isn't guaranteed, as Denver would likely want him to return at a much lower price tag than he originally signed for. Porter, who messed the entire 2018-19 season, hasn't shown himself to be the most durable player. Lastly, power forward Jerami Grant is leaning towards declining his player option for the 2020-21 season.
While Nnaji isn't a shoo-in to be selected by the Nuggets in the first round of the 2020 NBA Draft, he's a player that would make a lot of sense for them.