Nuggets: Should Michael Porter Jr. return to the starting lineup?
It might not be time for the Denver Nuggets to put Michael Porter Jr. in the starting lineup but there's reason to do so.
Michael Porter Jr. was replaced in the starting lineup by Jerami Grant in Game 4 of the Denver Nuggets first-round matchup against the Utah Jazz for defensive purposes.
However, MPJ is playing better defense, finally more aware of what rotations to make and how to use his size to alter dribble-penetration or shot attempts. He often closes games while veteran Paul Millsap sits on the bench.
Of course, MPJ will continue to make mistakes on either end; he's a rookie in his first playoff series.
At times it'll be his shot selection, though with the difficulty of shots taken by Jamal Murray and Nikola Jokic, it's not a question of why he takes them. At times it'll be him not understanding situational basketball as much as he should, dribbling in traffic or taking a shot instead of running out the clock at the end of a game. At times it'll be defense, where he makes the wrong rotation.
However, his effort can't be questioned. His improvement can't be questioned. His talent level can't be questioned. His confidence can't be questioned.
Aside from how he's been much better on defense than he was at the beginning of the postseason, the main reason why Porter has been so effective is his offense.
He's a highly-skilled forward that's a lethal scoring threat; you have to put one of your better defenders on him and make sure you don't give him space behind the arc (giving his teammates just a little more space to work with). In transition, he's a dangerous player, scoring 1.27 points per possession (80th percentile). In Game 5, he had even shown how he can get others involved on the break.
Porter's also a great offensive rebounder and is excellent at cleaning up a teammate's miss and keeping the momentum. With 1.20 points per possession on putbacks, he's in the 71st percentile for that group, which is higher than even the highly-respected Bam Adebayo.
With Denver having a formula that has given them a chance to beat the Clippers consistently, it's difficult to imagine the Nuggets making such a significant change in Game 6. However, starting Porter over Millsap isn't really a tough decision.
Millsap has greater awareness, particularly because of his experience. He has moments when he's a difference-maker on both ends. However, Millsap has been one of the team's least effective players in general. In a series where Grant is struggling from the field, having Porter on the floor to enhance the offense's effectiveness wouldn't be a bad idea.
Just to note: the lineup of Grant-Harris-Jokic-Murray-Porter has a net rating of +30.6 for Denver in 24 minutes, which is the second-highest on the team (behind a net rating of +52.9 for Craig-Harris-Murray-Plumlee-Porter). The lineup of Grant-Harris-Jokic-Murray-Millsap has a net rating of -6.9 in 96 minutes of play. It's an oversimplification perhaps but a difference of +37.5 in net ratings should give anyone pause.
In fact, every lineup that's a net positive for the Nuggets this postseason — whether it's a 5-man, 4-man, 3-man or 2-man lineup — has Porter in it.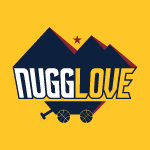 He's even had one of the top two box score plus-minuses out of all Denver's rotation players in four of their games against the Los Angeles Clippers. The trend started before the semifinals though, with MPJ having one of the top two box score-plus minuses out of all the Nuggets' rotation players in three of their last four games against the Jazz (in the other game, he had the third highest box score plus-minus).
While I'm admittedly not the biggest fan of the plus-minus statistic because it doesn't always paint the full picture, it's difficult to ignore that Porter has statistically been one of Denver's best players.
This isn't just in counting stats either, although he's averaging 11.7 points and 6.9 rebounds per game (ranked third and second on the team) in the postseason. Not to mention he's tallied the fifth-most total blocks (5) and steals (9) in the playoffs.
Porter may be the most polarizing Nuggets player since Carmelo Anthony. Like Melo, Porter can be an elite scorer and rebounder, one with alpha male confidence. Which begs the question, wouldn't you want to start a young Melo beside Jamal Murray and Nikola Jokic?