Nuggets: A Jrue Holiday trade may be more trouble than it's worth
The Denver Nuggets have shown interest in trading for Jrue Holiday, however they should think twice before doing so.
New Orleans Pelicans star Jrue Holiday has been a hot topic in the NBA world ever since The Athletic's Shams Charania reported the Pelicans have been openly discussing moving the veteran this offseason. The Denver Nuggets are one of the many teams that reportedly have interest in Holiday, with Denver looking to improve its roster after they nearly reached the NBA Finals this past season.
However, the Nuggets should hold off on trading for the Pelicans star guard.
It's not that Holiday wouldn't improve the roster, instantly becoming the best two-way player in Denver. 'Kung fu Jrue' averaged 19.1 points and 6.7 assists this past season, showcasing he is still a strong option to have for any team.
Yet, while Holiday may improve the Nuggets roster short-term, he could potentially bring a long-term negative impact on the team. Holiday is turning 31-years-old next season and will begin to decline shortly; as any professional athlete will tell you, Father Time is undefeated.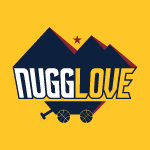 There's also the fact that Holiday can decline his player option for the 2021-22 season and enter unrestricted free agency after just one season in Denver.
This begs the question as to whether Holiday would want to remain with the Nuggets if the team took the gamble. If Denver likes the odds that Holiday would want to stick around, which is plausible considering their continued pursuit of him, there's also the question as to what they would have to trade to acquire the star.
Any trade to acquire Holiday would likely come at the expense of Gary Harris, who been on a slight decline the past two seasons. Still, the Pelicans will certainly ask for more than Harris, with a successful deal likely needing to include either a mixture of draft picks or Michael Porter Jr. (who is reportedly untouchable).
Per Sport's Illustrated's Chris Mannix:
The Nuggets and Heat are among the teams registering interest in Jrue Holiday, though the Pelicans are not biting … yet. Denver has made Gary Harris very available, and would part with Malik Beasley, too. Just don't ask for Michael Porter Jr., who has emerged as the sweet scoring forward many thought he would be before the back injury scared everyone away.
Porter is an incredible talent for the Nuggets and will be crucial to the team's future success. Trading away an asset as valuable as their sharpshooting forward wouldn't be a shrewd move, especially trading MPJ away for a player who may only suit up for Denver for one season.
Denver may want to look elsewhere for their missing piece or continue to grow organically, as their team is already chalk-full of young players that are already taking the NBA by storm.