Denver Nuggets: Close-up featuring Will Barton
A close look at projected starter Will Barton, his strengths, and how he impacts the 2018-19 Denver Nuggets.
What Barton does well:
Will Barton proved himself constantly for the Denver Nuggets throughout last year's injury-riddled season. "Thrill's" confidence, energy, and well-rounded offense almost earned him the NBA sixth-man award. One of Will's clear-cut strengths is his multi-faceted scoring. The dude gets buckets like it's his job.
Thrill's scoring comes by way of outside shots, drives to the rack, and cutting around Nikola Jokic. His stroke is much improved from earlier days, helping space the floor in Denver's Jokic-ball era. Will's acrobatic drives to the cup render him one of Denver's most confident and effective slashers. Barton also joins Harris as one of Jokic's favorite cutters, opening easy-buckets galore for the Nuggets.
Will Barton proved himself a good fit with the starters last year, leaving behind his sixth-man antics to fit within the unit. Thrill often cashed in on basket-cuts and capitalized off cleaner looks from three-point range. He averaged 17.7 points in 40 starts (ESPN). Today's Mile High operates under the gospel of Jokic-ball. You either fit in or you don't…and Barton passed the test.
One personality trait Will Barton possesses…he isn't afraid. This is important for a team that lost 15 games by seven points or less in 2017-18 (ESPN). Barton's November game-winner against Chicago was a career-defining moment thus far. With Jokic injured and Denver gasping for air, Barton confidently attacked the rim and converted an acrobatic layup over outstretched Bulls defenders. This was a rescue-shot for the Nuggets…you can't lose to sub-mediocre squads at home.
Barton is not just a scorer…he racks up assists and rebounds too. In 40 starts, Thrill averaged 5.6 rebounds and 4.4 assists last season (ESPN). These attributes render him a solid offensive small-forward. Today's match up-based NBA requires unique skills and versatility. The Nuggets are adding a well-rounded stud to the starting lineup.
What the future holds:
Will proved himself a strong part of Denver's core last year. He inked a four-year extension over the off-season, declaring this a long-term relationship. The Nuggets paid Barton big bucks to serve as a solid contributor for years to come…either at the small forward or sixth man spot. Thrill expects to start this season. Whether he remains is dependent on a) Barton's individual success, b) Denver's record with Thrill starting, and c) Michael Porter Jr's development/other free agent signings.
Look for Barton to play well within the starting unit's scheme in 2018-19. This year will emphasize blending in rather than breaking out. Thrill will spend ample time cutting and shifting around the three-point line, placing himself in scoring position for Jokic's dimes. He'll handle the ball some…but mostly when Jokic is off the court. Gone will be the lengthy isolation plays and noisy sixth-man hero antics.
Thrill's starting may translate to a slightly better stat line…but the difference won't be significant volume-wise. Barton accumulated 33.1 minutes per game in 2017-18, good for second-highest on the squad (ESPN). Floor time has essentially maxed-out. Will's efficiency, on the other hand, may see improvement. Barton shot 45.2 FG% and 37.0 3P% in last season's hybrid role (ESPN). Neither stat is terrible…but both aren't great either. Will's efficiency should hike within the starting unit's Jokic-ball mentality.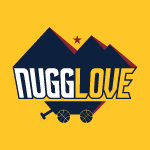 Nuggets fans are curious how Michael Porter Jr's development will affect Barton. Will MPJ take over the starting three-spot, shoving Barton back to the bench? Or will Porter start at the power forward, keeping otherwise the same lineup? Perhaps young Mike won't even pan out. The short answer…nobody knows yet. Regardless, Thrill will be in Denver's core for many years to come. The Nuggets promised this with July's long-term contract extension.