Denver Nuggets' starting five makes SI's top 100 list
For the first time in what seems like forever, the Denver Nuggets' starting rotation is in the Sports Illustrated's top 100 list.
The Denver Nuggets have one of the most intriguing rotations coming into this season. With that being said, this core is finally starting to get noticed by other peers around the league.
The Sports Illustrated's top 100 list is generating quite a few headlines like they do every season. However, for the Nuggets, they actually got their due credit this season. The Nuggets were one of few times to have their starting five make the list.
For the first player to make the list, it was Will Barton who came in at the 70th spot. Barton will be the starting small forward this year as the team's lottery pick, Michael Porter Jr., heals from his back injury.
Then came the point guard of the future in Jamal Murray. Murray came in at the 55th spot after a season where he became a deadly sharp shooter and averaging around 16 points per game in his sophomore year.
After Murray, Gary Harris, Denver's ever improving two way star was able to snag the 44th spot. The starting shooting guard had a great year averaging nearly two steals per game to go along with a couple of clutch moments such as a game winning three over the Thunder and a game clinching steal from C.J. McCollum later in the season.
The surprise came at 37 which was awarded to Paul Millsap. This is surprising considering Millsap missed 44 games last year, but his veteran experience and talent of the defensive end still gained him a solid ranking.
Finally, Jokic, the franchise centerpiece came in at the 18 spot. This seems fair since Jokic hasn't been to the post season yet, but still impressive considering he is now considered a top 25 player in just his fourth season. His impact is going to be huge for Denver's success.
So, let's take a look at this. Not only is Denver's starting five considered five top 100 players, but apparently the Nuggets also have three top 50 players in the league according to Sports Illustrated.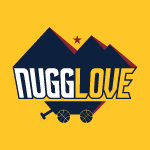 Not bad, I say, not bad at all.