Denver Nuggets: They could be better than predicted
Most of us have high hopes for the Denver Nuggets this season.
How high varies from my 3rd in the West prediction and contending with the Warriors and Rockets to more conservative analysis of a fringe playoff contender. So time for a little game of what if's. I'll separate them by likelihood.
One or More of These Things Should Happen
What if Jamal Murray takes a step forward in his young career and has an all star type season?. What if a healthy Paul Millsap gives us 70+ games of all star level play? What if Nikola Jokic shows maturation and cements himself as an every night top 3 big. If any of those things happen then the Nuggets are well ahead of last years win total, in the playoffs and…
One or More of These Things Could Happen
What if Will Barton is a legit starting SF waiting for his opportunity and scores 18-20 pts a night as his points per 48 suggests? What if Isaiah Thomas can regain anywhere near the type of play that led him to MVP contention not long ago? Or what if the defense improves drastically this year? If any of those things happens Denver is the top team in the northwest division, grab a top three playoff seed and..
How Good are the Nuggets If…
Michael Porter Jr. was not only the steal of the NBA draft but , can contribute a rookie of the year type season this year? If that were to happen coupled with a couple of the what-if's from above then the Nuggets are right there with the super teams looking for a championship.
My apologies to Gary Harris (especially), Mason Plumlee, and Trey Lyles whose contributions I'm taking for granted, but if they do their thing and some of the above can happen, then we are looking at a season that would change the nation's view on the Denver Nuggets.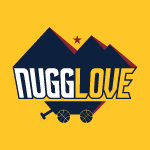 Craig, Morris, Beasley, Vanderbilt or someone else could surprise as well, but focusing on what we know, I hope we get a what-if or two to come true.