What would it take for the Nuggets to trade for Bradley Beal?
What would the Denver Nuggets be willing to surrender for Bradley Beal?
The Denver Nuggets desperately need to acquire Washington Wizards star guard Bradley Beal in the offseason.
Without another star player, it's hard to realistically picture the Denver Nuggets emerging from the West as conference champions. Sure, the Toronto Raptors have been a top-tier NBA team over the last two years with just one player seen as a true star, even winning an NBA championship over the Golden State Warriors in 2019 behind stellar play from All-Star forward Kawhi Leonard.
However, a team without more than one certified star hadn't secured an NBA championship since 2011, when the Dallas Mavericks defeated a Miami Heat team led by LeBron James, Dwyane Wade and Chris Bosh. Suffice it to say, victories from teams like the Mavericks and Raptors don't happen too often these days.
When looking at the top two Western Conference juggernauts, the Los Angeles Lakers and Los Angeles Clippers, they're both led by two elite stars. That's not the only reason why they're the two most likely teams to make it to the 2020 NBA Finals out of the West but it has plenty to do with it.
While superstar players aren't always surrendered in trades, it's happened with increased frequency in recent times when the circumstances permit.
Just last summer, the disgruntled Paul George was traded from the Oklahoma City Thunder to the Clippers and the Thunder also traded franchise icon Russell Westbrook to the Houston Rockets. The Philadelphia 76ers traded Jimmy Butler to the Miami Heat and the Lakers were able to acquire a perennial All-Star in Anthony Davis from the New Orleans Pelicans.
So it's not too difficult to imagine a scenario in which the Nuggets make their own splash trade to pair Beal with star center Nikola Jokic.
Due to a knee surgery he had in 2017-18, a left heel injury that led to him being ruled out for the last 51 games of the 2018-19 season and a ruptured Achilles tendon that's kept him out for the 2019-20, Wizards star John Wall has only played a total of 73 regular season games over the past three seasons.
That raises legitimate questions about Wall's ability to return to prime form next season, while Wall will already be owed $132.8 million over the next three seasons. If Wall can't return to prime form then the Wizards will continue to be a middling Eastern Conference team, without the cap space or draft position to add a game-changing talent.
As a result, Washington may figure its best option is to shake up the roster, accumulate assets and try to lessen their expenses by trading Beal after the best season of his career.
Averaging 30.5 points and 6.1 assists per game this season, Beal has been putting on a show almost nightly for the Wizards. Even if he wouldn't get to score at that high a level in Denver, his trade to the Nuggets would give the team the scoring burst — and the second star — that they need.
What offer Denver makes for Beal could determine everything though.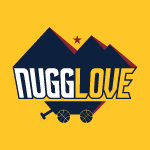 If Denver offered Murray along with multiple first-round picks, who the Wizards might desire most due to his playmaking ability and ability to play both guard positions, they would have Washington's attention at least.
Murray's five-year, $170 million extension begins in the offseason and in 2020-21, he'll make $29.3 million. Beal's two-year, $72 million extension doesn't begin until after the 2020-21 season and next season, he'll make $28.8 million.
As a result, the Wizards and Nuggets can make a straight player-to-player trade.
On the matter of how many first-round picks to surrender, the Clippers had to give up five first-round picks for George. The Rockets gave up two first-round picks and gave the Thunder the right to swap two other first-round picks for Westbrook. The Lakers traded three first-round picks for Davis. So around four first-round picks should get the job down for Beal.
The major question is if the Nuggets would have to give up Michael Porter Jr. but because of Porter's injury history and the fact that they have rookie Rui Hachimura at power forward already, Denver may be able to hold onto their prized scorer.
With a trade that may see Murray as the only player to move, the major benefit for Washington will be the four or five first-round picks that Denver surrenders. Of course, the Wizards could still deny the offer but the chance for them to accumulate so many assets for a potential rebuild should certainly appeal to them.
Is this what it would take to acquire Beal?
If so, then it would be well worth the Nuggets' time to explore a trade of Murray.